A Safe Place
As Lake County's sole provider of services exclusively addressing domestic violence, A Safe Place is dedicated to saving
and transforming the lives of domestic violence victims and their children.  Lifesaving programs and services include
24-hour crisis support, housing, legal advocacy, counseling, community outreach, and education to prevent future abuse.
Catholic Charities
Fulfills the Church's role in the mission of charity to anyone in need by providing compassionate, competent and professional services that strengthen and support individuals, families and communities based on the value and dignity of human life.
COOL Ministries
Food Pantry EAST and Transitional Housing located on Water Street in Waukegan. Satellite Pantry WEST in Ingleside. Enough food to prepare a balanced breakfast, lunch and dinner for four days from either pantry. Transitional Housing for families with children at risk for homelessness. Serving all of Lake County since 1983.
Mothers Trust Foundation
MTF provides immediate assistance to children in need who live in Lake County, the majority of which fall at or below the poverty level.  This assistance cannot be obtained from other sources, filling gaps in the existing funding and social service networks.  MTF receives requests for assistance from social workers, counselors, nurses and medical personnel, family counseling centers and service professionals from local agencies.

Roberti Community House
Located in Waukegan, the Roberti Community House (RCH) is a safe gathering place for neighbors of all ages. Volunteer run, programs include cooking, gardening, after school support, drumming, sewing, yoga and wellness. The mission of the RCH is to nourish, educate, and empower community members so that they can acknowledge, appreciate, and actualize their individual strengths and talents.

Twice As Nice Mother & Child
Twice As Nice Mother & Child is a nonprofit organization in Waukegan that provides help and hope to families in crisis by distributing diapers and other basic needs at no cost through agency partnerships as well as direct service. We also raise awareness about diaper need and work to build a sustainable diaper program in Lake County. 
As a member of the National Diaper Bank Network, our on-site diaper bank and mobile diaper pantry distributes over 200,000 diapers to families every year. We also provide other childcare necessities like wipes and infant formula as well as gently used maternity wear, children's clothing, baby gear and books. We currently support over 300 children each month and have given away over half a million diapers to the most vulnerable residents in our community.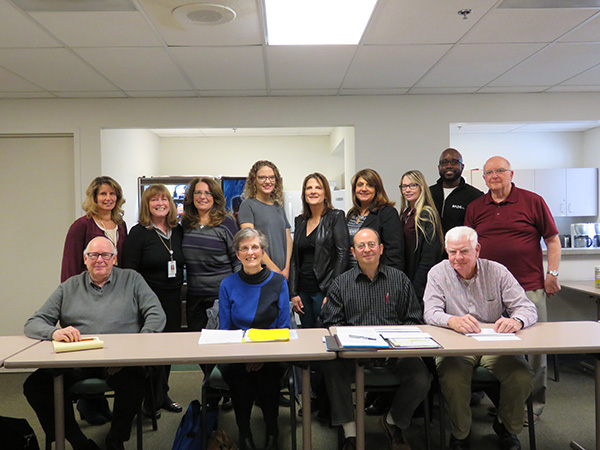 Board of Directors and Recipients - 2017 Campaign
If you are a non-profit social service agency in Lake County and wish to apply,
please request a grant application from:
Help Them To Hope
P.O. Box 364
Gurnee, IL 60031