Beacon Place
Beacon Place is a neighborhood community center in southeast Waukegan that offers programs for children and adults which allow them to see a path toward their own brighter tomorrow by building the life skills they need, to achieve the dreams that they want. Our programs focus on academic growth, improved health, understanding the world around us and improving technology access and proficiency.

Our goal is to guide and inspire families towards a brighter tomorrow through programs and experiences that meet them where they are, and help them get to where they want to go.  Beacon Place provides the guidance, resources and support, but it really is the children and families in our neighborhood that truly bring about the transformation – for themselves, for their families and for their community. 

We need many, many adult and teen volunteers to help support our community.  Won't you join us?  Please go to our website at www.beacon-place.org to sign up today.

Catholic Charities
Fulfills the Church's role in the mission of charity to anyone in need by providing compassionate, competent and professional services that strengthen and support individuals, families and communities based on the value and dignity of human life.
Community Social Services
Provides help and comfort to the homeless and poor of Lake County, especially in the Waukegan and North Chicago area. Comprehensive assistance is provided year round at a single site that offers evening soup kitchen meals, weekly distributions of food and donated clothing to families, plus an emergency overnight shelter for men, women and children.

COOL Ministries
Food Pantry EAST and Transitional Housing located on Water Street in Waukegan. Satellite Pantry WEST in Ingleside. Enough food to prepare a balanced breakfast, lunch and dinner for four days from either pantry. Transitional Housing for families with children at risk for homelessness. Serving all of Lake County since 1983.
PADS Lake County
The mission is to combat chronic poverty, welfare dependency, and homelessness among individuals and families with children, by providing immediate emergency shelter and crisis services before moving on to permanent supportive housing. PADS works in partnership with clients as they strive to achieve their fullest potential as individuals and members of our Lake Count community.
Roberti Community House
Located in Waukegan, the Roberti Community House (RCH) is a safe gathering place for neighbors of all ages. Volunteer run, programs include cooking, gardening, after school support, drumming, sewing, yoga and wellness. The mission of the RCH is to nourish, educate, and empower community members so that they can acknowledge, appreciate, and actualize their individual strengths and talents.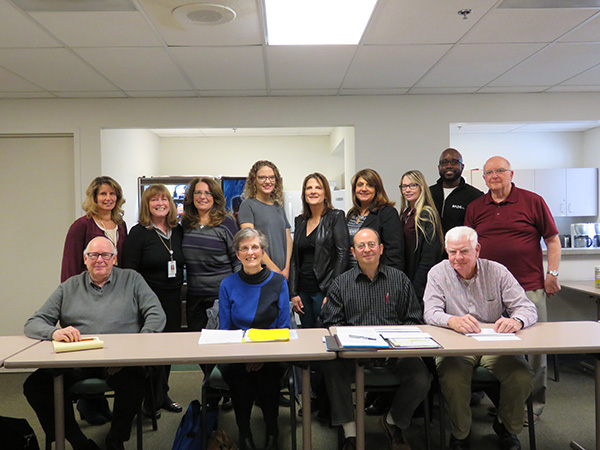 Board of Directors and Recipients - 2017 Campaign
If you are a non-profit social service agency in Lake County and wish to apply,
please request a grant application from:
Help Them To Hope
P.O. Box 364
Gurnee, IL 60031